What is Human Design?
Human Design is a very specific way of understanding what your conscious mind and body need. Integrating Astrology, I Ching, Chakras and Kabalah, Human Design shows you how you are wired and what is the best way for you to make decisions.

You may be a person who needs to wait for emotional clarity when deciding something important, or you may be someone who should make quick decisions in the moment. Should you work hard or should you wait for an invitation from others and rest more? Should you eat alone or with other people? Do you feel better living in a big city or in the mountains?


Human Design can help you live your own individual life based on your exact place and time of birth. You can calculate your chart using the Human Design App which was developed in 2014 and is the largest platform in this space.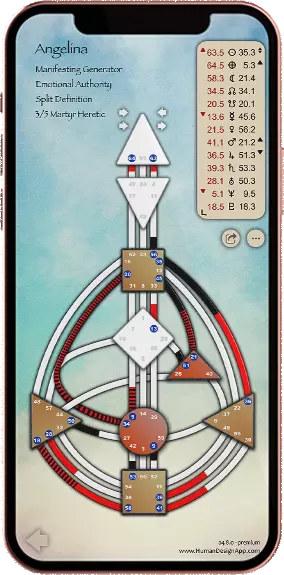 Explore Your Relationships
We developed a proprietary relationship index so you can visually understand your relationship chart. Three variables are calculated for a composite chart:
Bonding shows the stickiness of the relationship.

Attraction shows how much electricity there is in the relationship.

Friendship shows how much the partners are alike.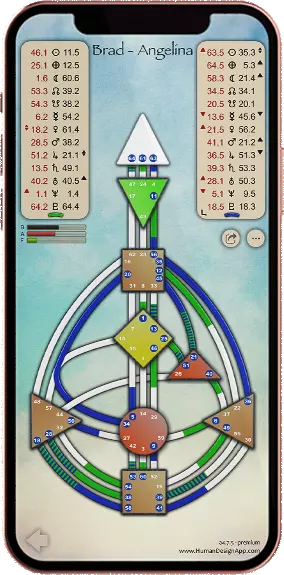 Human Design App Features
Our mission is to provide you with an intuitive app to be used by the Human Design community.
App Screenshots
Human Design in your hands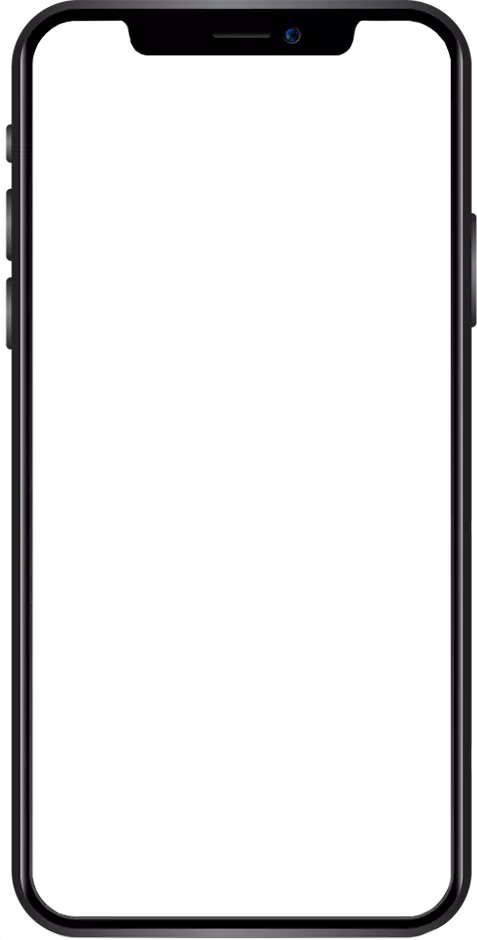 What our users say
Over two thousand 5-star reviews.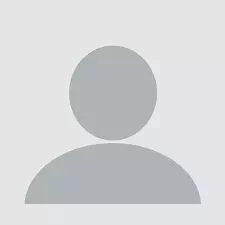 This is a great app for beginners and for people who are doing Reading, gives you all the information you need. Easy to use and store all your friends and family and clients. Know anyone's HD in a few seconds!!! Well worth the money and if you have any problems they respond quickly to help you out. Also are always updating and adding new features. I love it!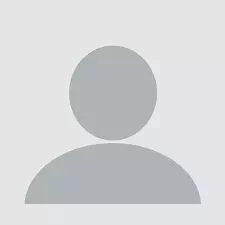 I have to say that I am quite impressed! I have been a student of human design for more than 14 years... And outside of the windows pc ecosystem, there are not a lot of options to run a chart that doesn't not require an internet connection, and this app does just that!!! Very impressive! The transit tool as well with its slider is a really well thought out tool!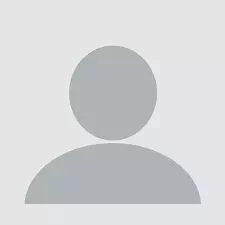 Excellent for anyone delving into Human Design. I've been using this app for several years at this point and just wanted to say thanks for all the additional tools, on-going iOS support/fixes, and continuous software updates. Each update with new information is a pleasant surprise and very much appreciated. Papyrus typeface will always remind me of James Cameron's Avatar, but there no better iOS app for HD as far as I know. Hats off to the dev team!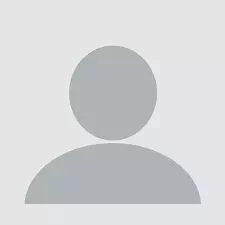 I've been studying HD for around 6 years and have used this app for just about as long. I have some apps/software/subscriptions that do more things (and cost way more money), but I often come back to this app for so many things, because I love the interface and it does most of the things I do daily. It's also so very beautiful. I would love if [and look forward to] it providing even more advanced stuff (like tones, colors on the rave psychology part, variables, and incarnation cross - in addition to fuller descriptions of the gates and channels, rather than just keywords). But I want to be clear that it provides soooo much already - that stuff would just make it so I wouldn't have to use my other apps/software/etc as often. While I am putting out ideas of what to add, may I suggest adding folders or some way to organize charts? I have sooooo many.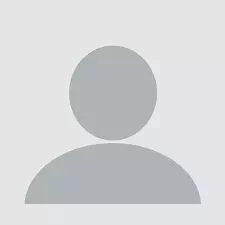 And so will you. Human Design is a VAST system, it seemed almost incomprehensible the amount of information one would have to learn... This is why I love this app so much, it's one of my go to resources as I've been teaching myself! Even more amazing is the app is Alive, the developers have responded to inquiries so quickly, it's the only app I use that I feel a live person is there I can ask questions to, plus new stuff added all the time! Yes you want this app!!!!!
What is a Human Design chart?
The Human Design Chart is your energetic blueprint at birth. It shows the defined and undefined Energy Centers (chakras) in the body. Each Center is responsible for a particular experience (e.g. Emotional, Splenic, Inspiration, Thinking, Sacral, Pressure).
Activated Centers provide reliable and consistent energy in the human body. Human Design teaches that the only way to correctly make decisions is to listen to your defined centers.
For example, people with a defined Emotional Center must listen to their emotions because they are their own. According to Human Design, they must allow time for the Emotional center to process the experience and then make a decision.
Activated Centers provide reliable and consistent energy in the human body. Human Design teaches that the only way to correctly make decisions is to listen to your defined centers.
On the other hand, people with undefined Emotional Center must never listen to their emotions when making decisions. Based on Human Design, the undefined Emotional Center takes the emotional energy from the environment and amplifies it, and as such should be ignored for decision-making purposes.